TEKELS PARK
EVICTION
Tekels Park, Camberley, Surrey, England GU15 – 2LF
A family has been evicted from their home at Tekels Park
because a Tekels Park Estate Director wanted to live in their house.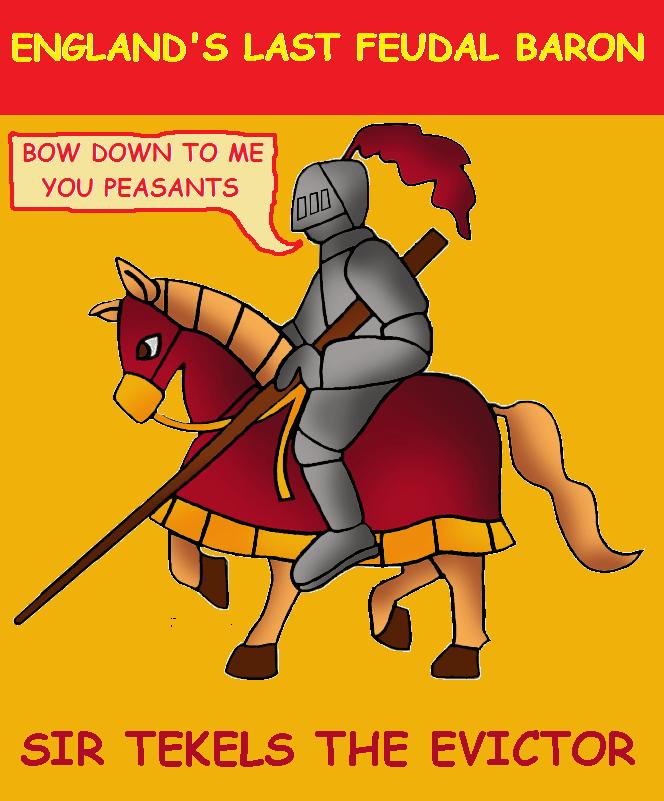 Lords of the Manor
& Echoes of Feudal England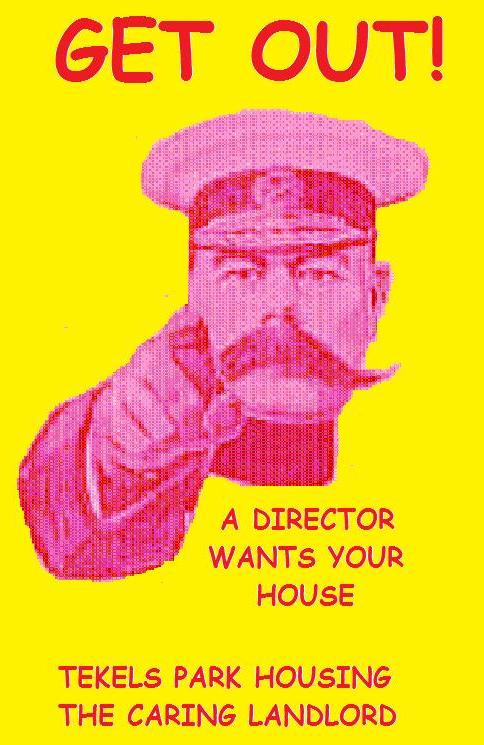 If a Tekels Park Director
Wants Your House.
You and Your Family have
2 Months to Get Out
In May 2013, a family of four who had been resident on the Tekels Park Estate for many years were evicted from their home because a Tekels Park Estate director decided that he wanted to live in their house. They were simply given two months to get out with no concern for their welfare.
The family has two sons who have lived all their lives in Tekels Park.
This action, reminiscent of feudal England and Peter Rachman, was taken by an organisation with ongoing elected management who are supposed to be custodians of this Jewel in the Theosophical Crown on behalf of a Spiritual Organisation with a Charity wing. Clearly self interest on the part of the director was involved in this decision of which all Tekels Park directors must have been aware but failed to oppose. The highest level of management within the Theosophical Society in England must have approved the decision to evict this family.
Is repossession of the Tekels Park houses for director use now policy of the Tekels Park Estate Limited. Are any of the tenants safe?
Who are the Lords of the Manor?
Tekels Park is owned by
The Theosophical Society in England (Adyar)
50 Gloucester Place
London W1U-8EA
Tel 0207 563 9817
Please note that there is more than one Theosophical Society. Only the Theosophical Society with its headquarters at Gloucester Place, London is connected to Tekels Park. This is generally known as the Theosophical Society (Adyar) as its international headquarters are in Adyar, India.
The Theosophical Society administers the Tekels Park Estate through a limited company
The Tekels Park Estate Limited
4-6 Church Road, Burgess Hill,
West Sussex
RH15 9AE,
__________________
Fate of Tekels Park Badgers Now in Doubt
Magnificent Tekels Park to be Sold to a Developer
Concerns about Tekels Park Wildlife
He doesn't have a Diploma in Theosophy
but he certainly has a Diploma in Satirical Singing
Theosophical Society in England
Article describing Tekels Park and its much
cherished wildlife by Theosophist and long
term Tekels Park Resident Madeleine Leslie Smith
Tekels Park is Being Sold to a Developer